Asset

 

M

anagement – Smooth operation and efficient troubleshooting
Maintenance and asset management is of central importance for the value creation of the company.
The DaIM function supports all asset management processes over the entire life cycle of an asset. With asset management, all relevant aspects and risk factors are captured and form the starting point for HSE-specific functions.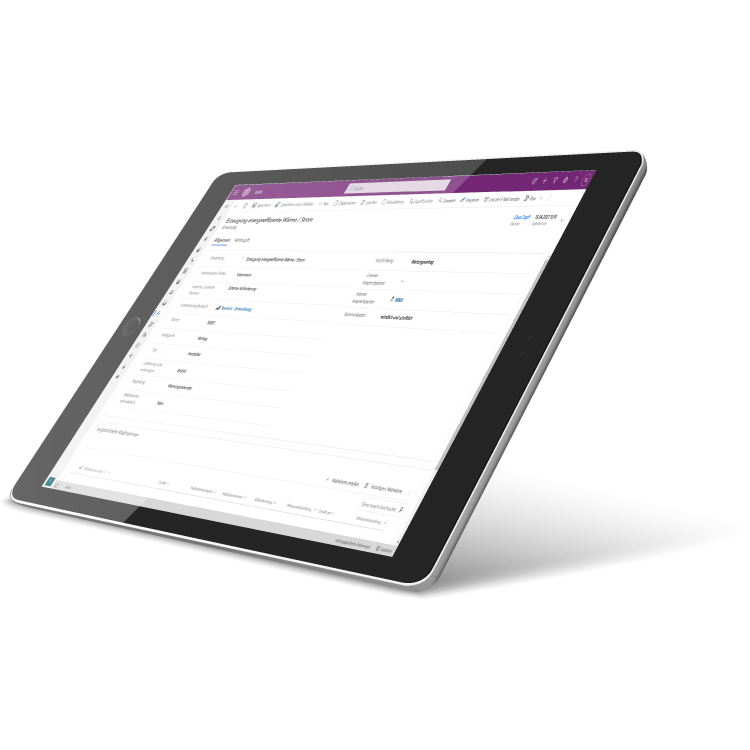 Highlights
Determine criticality of assets

 

Capture technical asset data

Store technical documentation for specific assets

Visualized asset hierarchies

Location and process reference of assets

Clearly define asset responsibilities

Traceable archiving of

 

asset

 

history
Process-controlled

 

failure

 

management

Maintenance calendar

Assignment of measuring equipment and data to

 

assets

Export / import of

 

asset

 

databases and lists

Energetic evaluation of consumers
Asset
The hierarchically structured asset and asset management is the central pivot in the management system. All technical & organizational parameters of an asset are recorded in it and form the starting point for the evaluation of risks, environmental, safety or energy aspects.
Failure
Failure messages for assets can be generated manually or via IoT devices and assigned to the responsible employees. Automatic failure statistics are available at any time. Failure documentation (incl. photo documentation) is done mobile on site or conveniently at the workplace. Service teams work directly in the management system.
Maintenance
Maintenance activities to increase asset availability and safety are planned in the maintenance calendar. Deadlines and legal requirements are taken into account on a asset-specific basis. Maintenance orders are generated from DaIM and reported back directly in the system. 
Document
The document management system integrated in DaIM meets all requirements for managing documented information. Editing and filing of all documents is done directly via the app or Microsoft Teams. Technical documentation including manuals, operating instructions, data sheets and manufacturer documents are available digitally in the asset file. 
The core components of DaIM
A central app for communication and collaboration in Microsoft Teams. With the data-based implementation of all standard requirements, processing is possible anytime and anywhere.
Securely edit documented information and processes efficiently, approve and authorize effectively, and keep them linked to the DaIM App's protected data.
Efficient handling of existing data by connecting data sources based on hundreds of proven data connectors. Deep insights by integrating all relevant data from the enterprise across all standards.
Real-time management review at the click of a mouse. Minimize the effort for recurring evaluations. Compare the results of your management reviews.
AI is not only about certification readiness of your management systems, but also about changing the way your employees work. With the Digital Auditor and the Improvement Engine you transfer your management system approach into the digital age.
Real-time management review at the click of a mouse. Minimize the effort for recurring evaluations. Compare the results of your management reviews.
The functional fusion of leading collaboration tools makes DaIM unique and the most advanced management system in the world today.